Petit Pois Is An Amazing Clothing Line! A Favorite At S&K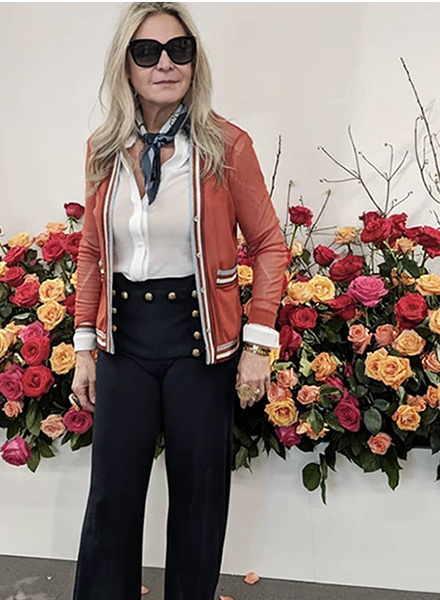 Since Viviana Gabeiras launched her brand "Petit Pois by Viviana G" in 2000, her designs have been featured in many fashion publications, including the cover of "Women's Wear Daily". Winning as well, the 2007 CILA award for "Best Sportswear" category in New York City and carried by more than 800 high end boutiques Nationwide and Internationally.
Renowned for her handiwork with luxury knits, Viviana G, has been celebrated as an exclusive leader in the mesh contemporary market. Her brand, not only represents her lifestyle, but reflects the power of women, and her designs are like an empowering layer of skin. Ageless!!!! Her true DNA is how she fuses prints and color stories together, bringing them to life!
Today, many celebrities and high profile women have worn her designs including: Actress Lily Tomlin, Master Chef Latina Sindy Lazo, Actress Mimi Lazo, Singer Mya, Gloria Estefan, Florence Welsh, Barbara Palacios (Former Miss Universe),  Adriana de Moura and Karent Sierra (Miami Housewives), Shakira, Telemundo's Maria Celeste, Univision's Natalia Cruz, International Model Athina Klioumi de Marturet, Producer/actress/writer Alison Thompson, CNNEE's Elizabeth Perez, Viviana Gibelli, Super Model Heide Lidgren, Isabel Bucaram Vice president CNNEE, designer Lisa Pliner, Actress Jeannette Lehr, Pop Singer Judy Buendia, Vida Mujer Univision's Zoe Torres, Melissa Gorga (New Jersey Housewives), Maria Alejandra Requena CNNEE, Wendy Regalado from Nickelodeon, and many more women of influence.